Oportunidance Team - Romania
1. ACADEMIA DE STUDII ECONOMICE BUCURESTI
Roxana Bârlea, PhD Associate professor - Project Manager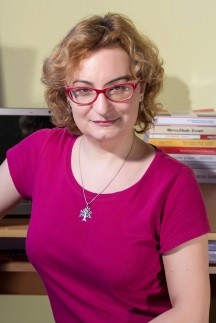 Domains of competence: methodology of teaching foreign languages; intercultural and professional communication
She is currently working as guest researcher with the University of Geneva, Switzerland, teaching Romanian as a foreign language.
Between 2003 and 2015 she taught French and business communication at the Bucharest Academy of Economic Studies, Romania. Her duties also involved collaborations with multinational companies in Bucharest, teaching professional communication in French and Romanian as foreign languages.
39 years old, her professional activity encompasses 12 years in 11 countries on 4 continents; over 50 publications (articles, studies and books), over 30 participations in conferences and 12 research projects.
Fascinated by linguistic and cultural diversity, for Roxana Bârlea teaching is a passion much more than a mere profession.
Hobbies: social dance, guitar playing
E-mail: This email address is being protected from spambots. You need JavaScript enabled to view it. / Site: www.roxana.birlea.ro
---
Maria-Antoaneta Lorentz, PhD Associate Professor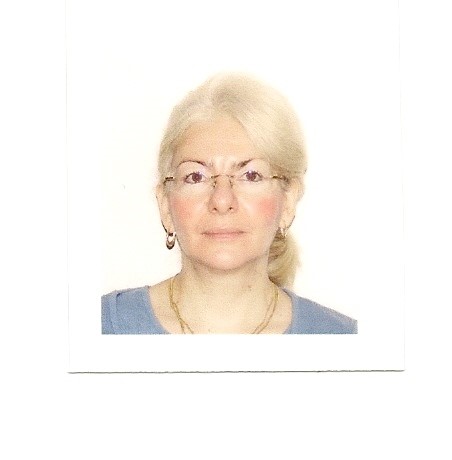 Maria-Antoaneta is a scholar in foreign languages. She holds a university degree in French and English linguistics and literature from the University of Bucharest, Romania and a Ph.D. in Philology from the same university with a thesis on axiological adjectives.
She joined the Bucharest University of Economic Studies in 1991 and since 2005 she has been Associate Professor in business communication in foreign languages.
Variety is the spice of life, and the quest for variety has driven her work as a teacher, researcher, trainer, freelance consultant and internal auditor.
Her main interest is finding ways to enhance and support her students' educational learning performance. She enjoys contributing to the profession through her works. She is author and co-author of business English and French materials, dictionaries, lexicons and vocabularies. The use of technology in language teaching really "lights her fire" and is always on the look-out for ways to exploit new technologies, being one of the promoters of using blended learning in teaching foreign languages in the academic or professional environments.
Her research focuses on various concepts, frameworks and issues that underpin language teaching methodology, including French and English for academic and specific purposes, Romanian for foreign students, cross-cultural competence in business communication, applied linguistics, terminology and specialized translation.
She has been engaged in a number of national and international projects, including Multilingual Communication, E-Learning and Blended Learning, Quality Assessment Training, Towards a more specialized European Framework for (self)assessing language competences, Acquis Communautaire.
She is editor and peer-review of "Dialogos" and "Synergy", two journals open to language teachers and other specialists in education. She has published extensively in the academic literature on teaching methodology and business communication and has presented results of her work to a number of national and international conferences.
She is a member of ARDUF (Romanian Association of Francophone Academic Departments) and of the Pan-Latin Terminology Network - Realiter.
Hobbies: history, music, travelling
Contact details: This email address is being protected from spambots. You need JavaScript enabled to view it.
---
Mariana Nicolae, PhD Professor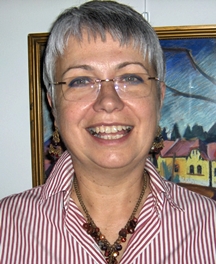 Professor Nicolae is the head of the Department of Modern Languages and Business Communication of the School of International Business and Economics of the Bucharest University of Economic Studies (BUES), one of the most important universities of economics and business in Romania and the region. Professor Nicolae is also the director of the Master in International Business Communication programme delivered in English.
Mariana Nicolae holds a BA in English literature and linguistics from the University of Bucharest, Romania, a Ph.D. in Education from the same university, and a doctoral degree in Economics with a focus on leadership in higher education. Besides teaching, research and academic management, her current duties involve institutional building, coaching and mentoring, networking with people and organizations, publishing, traveling, and organizing (inter)national conferences in Romania. She was a Fulbright senior scholar at the California State University of San Bernardino in 2005 and in May 2013 has been appointed a Fulbright ambassador for higher education institutions. She participated as an expert evaluator in the Framework Programme 7 of the European Union. She is a founding member of the English-Speaking Union-Romania, a member of the Romanian Association for American Studies, a board member of the Association for Women Entrepreneurship Development, and a member of the Society for Business Excellence and the president of the Association Lingua Economica.
Mariana Nicolae strongly believes in creativity and internationalization in education, research and academic management, in the need for coaching and mentoring for everybody.
Hobbies: gardening, walking, dancing, music.
Contact details:
https://www.facebook.com/mariana.nicolae.710
https://www.facebook.com/asemibcom
http://www.limbimoderne.ase.ro/
e-mail: This email address is being protected from spambots. You need JavaScript enabled to view it.
tel/fax: 0040 21 318 45 78
---
Roxana Marinescu, PhD Associate professor
Domains of competence: intercultural communication, gender studies, business communication, foreign languages methodology.
Roxana Marinescu teaches Business Communication in English with the Department of Modern Languages and Business Communication at the Bucharest University of Economic Studies, Romania. She holds an MA in British Cultural Studies and a PhD in Philology ("Magna cum Laude") from the University of Bucharest, with a thesis on identity and postcolonialism in novels by authors of South-Asian origin.
She has published a number of articles on a variety of topics, including intercultural communication, cultural studies, multilingualism, education for democratic citizenship, gender studies, and foreign language education. Also, she published several books and textbooks.
She is editor-in-chief of Synergy Journal, a vehicle of research and practical teaching ideas, connecting academics in Europe and beyond.
Hobbies: reading, feminism, social activism
Contact details: This email address is being protected from spambots. You need JavaScript enabled to view it. / www.synergy.ase.ro
---
Irina David, PhD Lecturer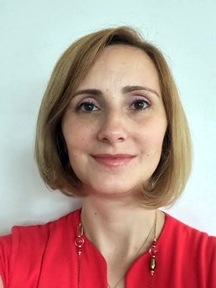 Domains of competence: the methodology of teaching business communication in English, cultural issues related to language training, developing critical thinking skills
Irina David is a Lecturer with the Department of Modern Languages and Business Communication and Vice-Dean of the Faculty of International Business and Economics from the Bucharest University of Economic Studies. She has a BA in English and French languages and literatures from the University of Bucharest, an MS in Business Communication in English and one in English Language Education and Research Communication in Business and Economics, both from the Bucharest University of Economic Studies. In 2012 she received her degree of Doctor in Philology from the University of Bucharest.
She co-authored two textbooks on business communication in English and one on cultural studies and she is the author of a book on enhancing students' communication skills in English. She is also the author and co-author of various articles which focus on cultural and methodological topics.
She has participated in research projects on multilingualism and designing tools for the (self)-assessment of language proficiency, the development of academic and research skills, as well as in projects on socioeconomic issues.
Hobbies: listening to good music, travelling, spending time with her dogs
Contact: This email address is being protected from spambots. You need JavaScript enabled to view it.
2. ASOCIATIA CLUB VERTICAL - SCOALA DE DANS OPORTUNIDAD
Felix Crainicu, founder of Oportunidad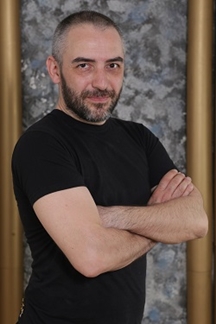 Theater director, choreographer, dancer, radio host, writer. With over fifteen years experience in dancing, drama, salsa. He studied salsa with some of the greatest teachers worldwide and went on stage in many countries of Europe and America. He has got a wide artistic experience, on stage and backstage. Author of many shows and performances.
"He is one of the fastest learners I've ever met. While in Romania, he picked up Musicality as if he had done it his entire life. He was so thirsty to learn more, it was a dream working with him. I'd love to see how far he's come. He is an example Musicalist for Eastern European Salseros." - Eddie The Salsafreak
"Smooth!" - Susana Montero
Following many years on stage and backstage, Felix Crainicu decided to create this school of dance, theater, improvisation and personal development in the winter of 2011. Therefore, March 1st 2011 was the schools' big opening. From then on a long series of classes, workshops, shows and events followed. On March 1st 2013, because the school name was no longer representative, Oportunidad Escuela de Salsa / Oportunidad Salsa School became Oportunidad Escuela de Baile / Oportunidad Dance School.
"It is never too late for social dance and I am a vivid example. I was around 27 – 28 when I started dancing. Until then I had never taken one dancing step. Ever! After a few years I was already dancing on stage across Europe in theater-dance performances. All you need is a start. " - Felix
Contact: This email address is being protected from spambots. You need JavaScript enabled to view it. / This email address is being protected from spambots. You need JavaScript enabled to view it. / oportunidad.ro
---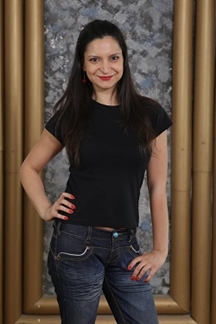 Dana Stinga - manager, instructor
As an actress she performed many years for "Tony Bulandra" Theater in Targoviste as well as on many other stages across and outside the country. She joined the team of Oportunidad in 2013 by taking over all the tasks regarding management and public relations. What is more, she is the one connecting the wonderful world of dancing with the unique universe of the theater. After intensive training, Dana started teaching beginners classes in 2015. She also gives improvisation and acting classes.
"Dancing is completing the great art of the actor. Besides, it is a means to be free. " – Dana
Contact: This email address is being protected from spambots. You need JavaScript enabled to view it. / oportunidad.ro
---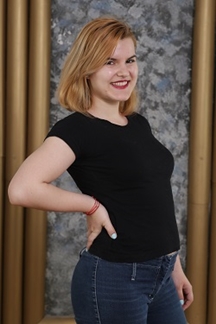 Andreea Hagiu - instructor
She discovered salsa in Belgium in 2012 and joined Oportunidad in May 2013. After a short while she became familiar with the magic on stage and in November 2013 she became part of the instructors' team. She works in the nongovernmental field, loves children, volunteering and nonformal education. A complete dancer who always seeks perfection. Her dance classes will always make you smile because her innate joy appears in each and every one of her moves. She created her own dance style, unique in Romania.
"I feel the dance as if it were in my blood. It sends me shivers and makes me vibrate. To me, dancing is intensity, magic and freedom." – Andreea
Contact: This email address is being protected from spambots. You need JavaScript enabled to view it. / oportunidad.ro
---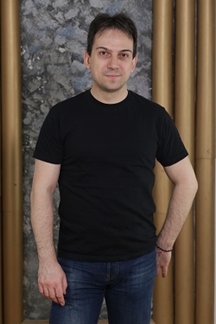 Codrut Alexandrescu - instructor
Economist, he started taking salsa classes at Oportunidad in 2011. He is among the very first students of the school. He immediately understood the mechanisms he needed in order to learn salsa and he uses them now in order to share with others his knowledge. His rigorousity and vision are helping him adapt dancing according to his own principles. His wide experience in martial arts can be easily recognized during his classes through his strength and tenacity.
"Salsa is that way in which I express myself without using words but through gestures, my attitude and my look in order to let my dance partner know what I feel." - Codrut.
Contact: This email address is being protected from spambots. You need JavaScript enabled to view it. / oportunidad.ro
---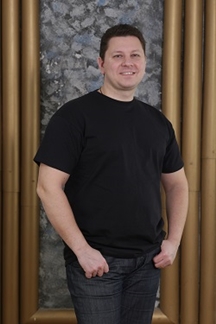 Dimitrie Carp - instructor
A passionate and experienced dancer, he discovered this type of art in the beginning of the 2000's, when he was a member of the ballroom team which later became Romania's national champion. Since 2004 he has been dancing salsa without interruption, being part of five different dancing teams and for two of them he was the choreographer himself. He has been teaching salsa, bachata, rueda and cha cha cha since 2011. He joined the team of Oportunidad in 2013.
"Salsa is going to change your life!" - Dimitrie
Contact: This email address is being protected from spambots. You need JavaScript enabled to view it. / oportunidad.ro