Belly Dance Workshop - 14.05.2016 Featured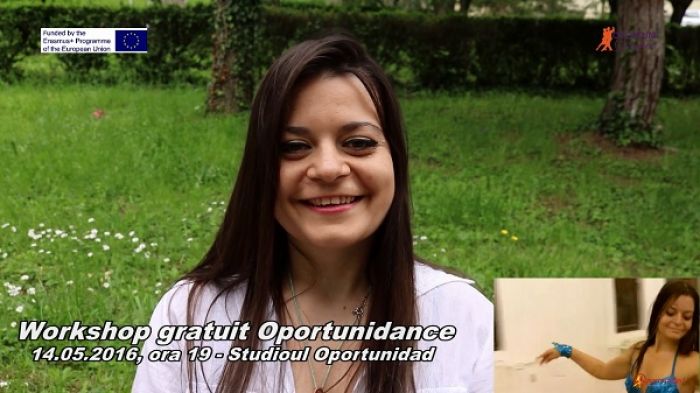 Belly Dance
Oportunidance is offering you another free workshop!
Come and join Anamaria Badila, dance teacher at Oportunidad, and find out the secrets of a very special type of art - belly dance! Anamaria is one of the most experienced and best dancers of belly dance in our country, with a long history on the stages of Romania and other countries.
This is a dance which used to be fascinating and continues to be fascinating. A dance for the ladies who are willing to discover and find out more about their own bodies. It is a dance for a harmonious and healthy body.
After the workshop, you will find out more details on the belly dance classes that Anamaria will teach at Oportunidad starting the end of May.
Dance your way to other cultures!